Cisco ISE has always included a way to create internal network users (Administration > Identity Management > Identities > Users) so ISE admins can create accounts for 802.1x authentication that do not require external authentication (ie Active Directory). This post covers a different way. Instead of using a Network Access Users account, we are going to create guest accounts via the sponsor portal that are allowed to authenticate using 802.1x.
Why would we want to do this? One use case is a lobby ambassador allowing secure access to a vendor that would have different employees come in to work on a system. You could create specific guest types to match the vendor and assign access (dACL, SGT, etc.) based on that guest type so they can access the equipment they are temporarily supporting.
The user we create in this post can access the wired network but it can easily be modified to allow wireless only or wired and wireless 802.1x access. Once the example user authenticates to the network, we are assigning a dACL that grants access to DHCP, DNS, and the Internet while denying access to the local network.
Time to test! I connected my Macbook* to the switch. I was immediately prompted for my login credentials. After putting in the test user account information, I checked the RADIUS Live Logs (Operations > RADIUS > Live Logs) and saw where the account was successfully authenticated with the correct authorization policy.

Checking the access session on the port shows that dot1x authentication was successful and the dACL was applied correctly.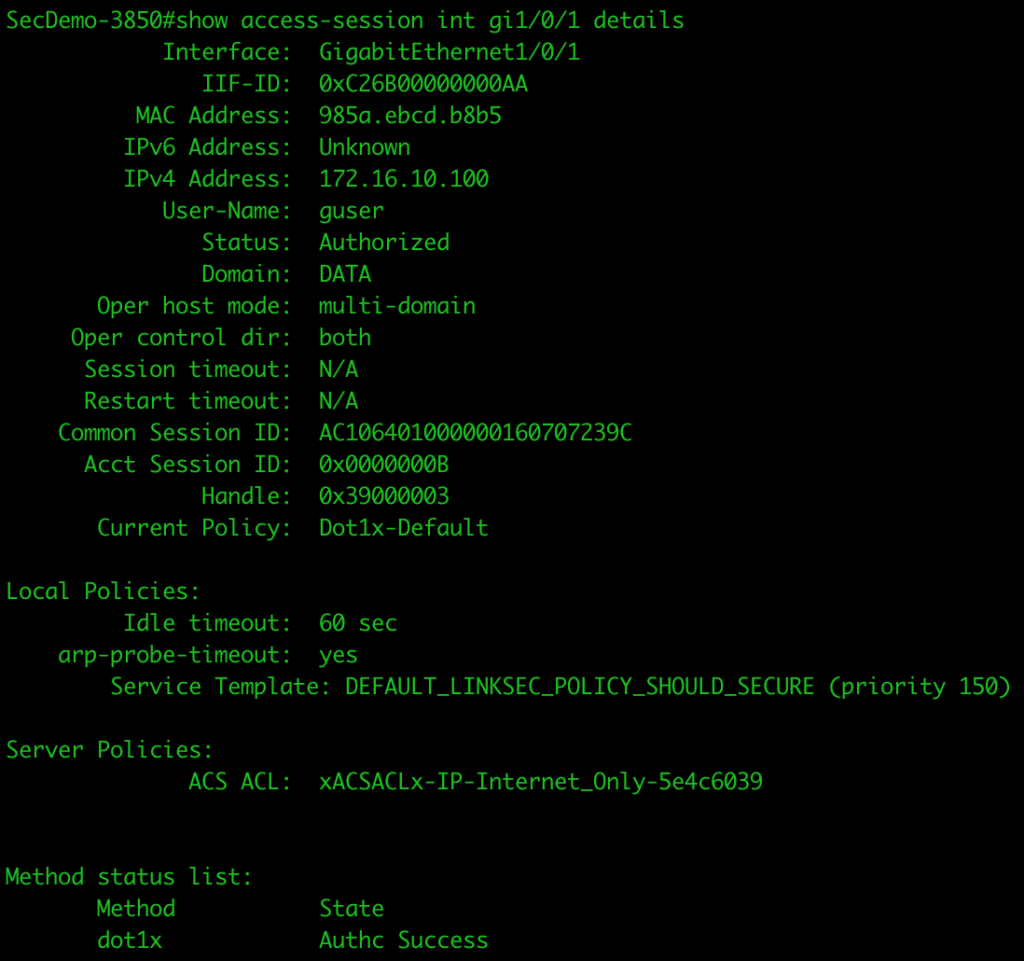 Was traffic being enforced? I tested DNS resolution and then pinging my ISE node.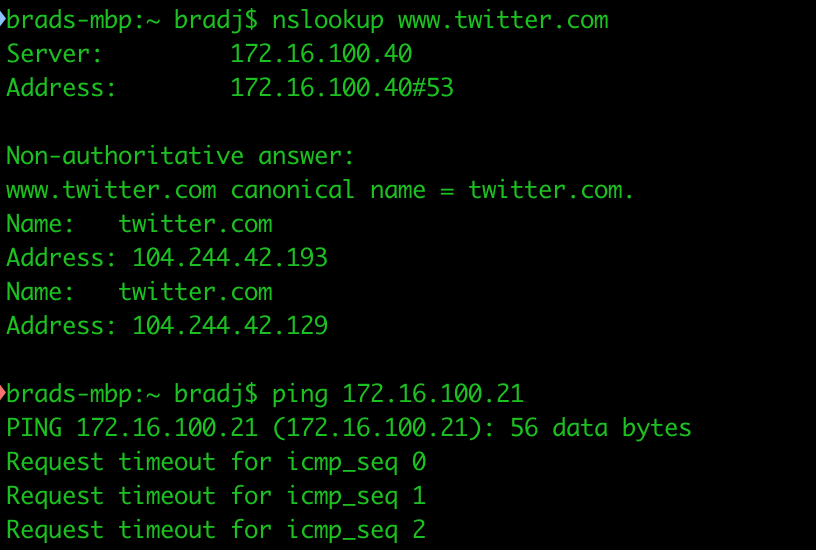 As you can see, DNS worked properly and access to the private network (172.16.0.0/12) was blocked. I was able to browse the Internet without issue.
*Note: Windows systems do not have wired auto config enabled by default. This service is required if they want to utilize 802.1x wired connections.